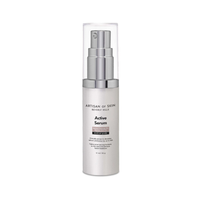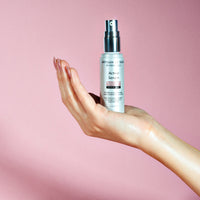 Clinically proven to decrease sebum production by up to 70%. Fights acne-causing bacteria on the spot and prevents future breakouts. This botanically infused product, containing micronized Benzoyl Peroxide 5% and Glycolic Acid 5%, synergistically works as a highly effective acne-fighting, blemish removing serum, quickly clearing the pores of bacteria and cellular debris. This product dramatically reduces the sebum levels within the skin resulting in a clear, blemish-free complexion.
Usage Instructions:
Cleanse face before using. Apply after your antioxidant serum, before moisturizer. 
Active ingredient: Benzoyl Peroxide 5% (Acne Medication)

Inactive Ingredients: Deionized Water, Glycolic Acid, Sclerotium Gum, Arnica Montana Flower Extract, Allantoin, Echinacea Purpurea Extract, Hydrastis Canadensis (Golden Seal) Extract, Lavandula Angustifolia (Lavender) Flower/Leaf Stem Extract, Calendula Of cinalis Flower Extract, Glycerin, Gluconolactone, Sodium Benzoate,Tetrasodium EDTA, Sodium Hydroxide

Keep out of reach of children. Warnings: For external use only. When using this product, avoid unnecessary sun exposure and use sunscreen. Avoid contact with eyes, lips and mouth. Avoid contact with hair and dyed products, which may be bleached by this product.s Skin irritation may occur, characterized by redness, burning, itching, peeling, or possibly swelling. Irritation may be reduced by using the product less frequently or in a lower concentration.
1 oz
Best Product for whiteheads, blackheads and clear skin!
Ive been using this product for about 2 months and have noticed a drastic change in how often i get acne, the severity of the breakout, and overall the deep cleanliness of my skin. It can be a bit drying, so I don't recommend using it more than 3 times a week, but overall amazing product with great results!