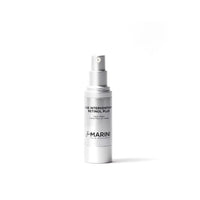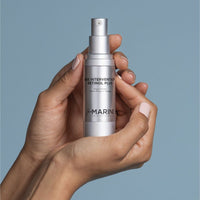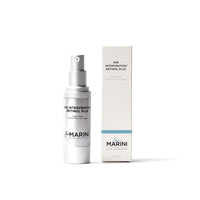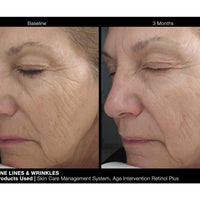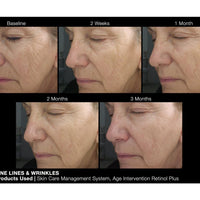 Jan Marini Age Intervention retinol plus
Two-time award winning Best Anti-Aging Retinol Cream by NewBeauty Magazine and featured on the Today Show anti-aging products. This advanced solution combines retinol & peptides with green tea extract, chrysin, bisabolol, and hyaluronic acid for superior improvement in the appearance of skin texture, fine lines, wrinkles, sun damage, and luminosity for younger, healthier looking skin while integrated soothing and hydrating ingredients offer superior experience with minimal acclimation.Age Intervention Retinol Plus redefines expectations for retinoids.
Pair with Marini Juveneck to help reduce the appearance of creases and deep wrinkles along the neck area.
Independent Study Results:
A 3-month study using the Skin Care Management System™ and Retinol Plus MD on 33 subjects ages 20-75. Study conducted by: Jacqueline Calkin, MD Board Certified Dermatologist, Kelly Bomer, MD Board Certified Facial Plastic Surgeon, Sanjay Grover, MD Board Certified Plastic Surgeon.

Subject Assessment Results:

97% of subjects noted improvement in skin smoothness, luminosity, texture and pore size.
93% of subjects noted improvement in skin elasticity and the appearance of fine lines and wrinkles.
97% of subjects noticed improvement in overall skin quality.
96% of subjects noted equal or superior results versus previously used prescription retinoids (n=13).
83% of subjects noted superior acclimation versus a previous prescription retinoid.
 
Skin Types:
Dry
Normal/Combo
Oily